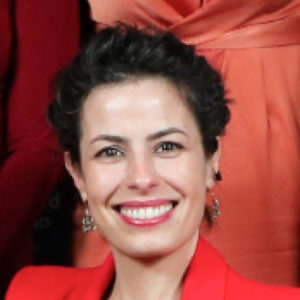 Veronica Rodriguez Cabezas
Board member

Director, Global Sales Ops & Liferay International, having previously worked at Microsoft. She is an activist, also serving on the Board of the Open Doors Initiative. She leads change and transformation, allowing her to operate across multiple regions in corporate environments with expertise in leading teams for high impact and closing the strategy to execution gap.
We outgrew our name.
CLEAR Global used to be called Translators without Borders. We've grown fast over the last five years, and that name no longer reflects all we do—but it still exists as our largest division and the core of our operation.
Visit the TWB website here.