Safeguarding and protection against sexual exploitation and abuse (PSEA)
Our words matter. Especially when it comes to sensitive or traumatic issues. This glossary* equips people working to protect those at risk of sexual exploitation, abuse or harm to make PSEA communication more accurate, consistent and appropriate to their context. With the right words, organizations can better ensure that people are being listened to and receive the support they need.
Program staff, volunteers, translators and interpreters can use this glossary online and offline to:
understand vital safeguarding terms,
listen to what people are saying,
hear audio pronunciation,
use more consistent, standard translations,
avoid confusion and stigma,
communicate more effectively with communities and their own staff, and
prepare for challenging conversations.
* The concepts, terms and definitions of this glossary have been compiled and agreed upon (in English) in collaboration with partner organizations from the sector. Currently, some translations are undergoing a final quality assurance process and as per this process, all translations will continue to be open for feedback, which you can provide using the PSEA terminology feedback form.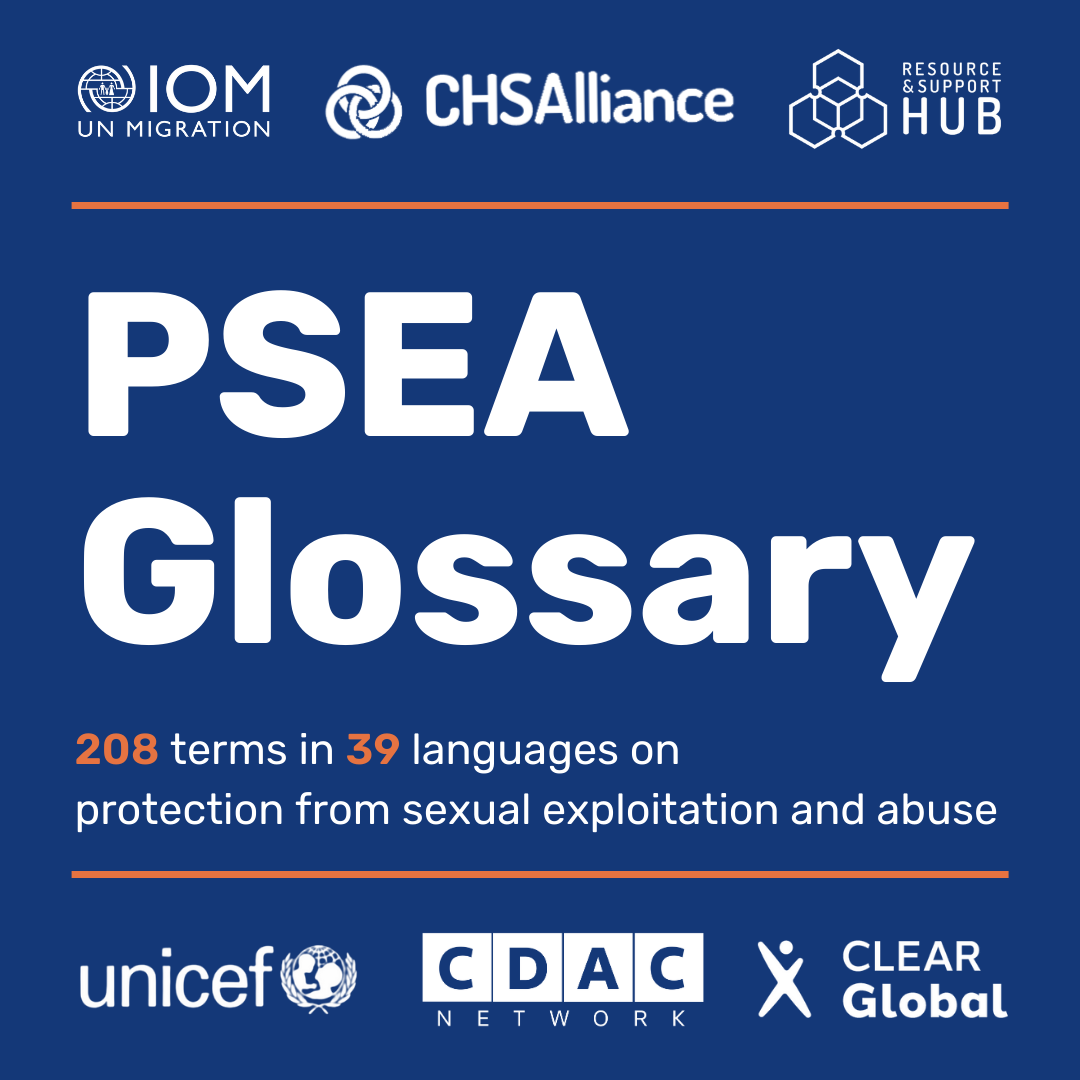 Available in Amharic, Arabic, Armenian, Azerbaijani, Balochi, Bengali, Czech, English, French, German, Haitian Creole, Hausa, Hungarian, Igbo, Juba Arabic, Iraqi Turkmen, Kurdish Badini, Kurdish Kurmanji, Kurdish Sorani, Nigerian Pidgin, Oromo, Pashto, Pemon, Polish, Punjabi, Romanian, Russian, Slovak, Spanish Latin America, Sindhi, Somali, Swahili, Tigrinya, Turkish, Ukrainian, Urdu, Warao, Wayuu, and Yoruba.
We developed this glossary in collaboration with partner agencies including the International Organization for Migration, Safeguarding Resource and Support Hub, Social Development Direct, CDAC Network, H2H Network, CHS Alliance, UNICEF, and other members of the Inter-Agency Standing Committee. The glossary has been made possible with generous support from UK aid funding from the UK government, and the Governments of the USA, Germany and Canada.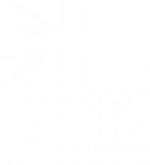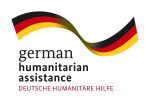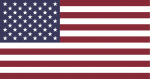 How to use the glossary and make it available offline:
Open the app at glossaries.clearglobal.org
Add an icon to use offline: select menu and add to home screen.
Customize your view, rows per page, and scroll to see more.
Select multiple languages and sectors with the dropdown menu.
Search for terms, see synonyms, definitions, and listen to audio.
New PSEA Glossary update for Pakistan: a language resource for humanitarian workers 
Our updated PSEA glossary can help you communicate more effectively with people in Pakistan who speak Punjabi, Sindhi, Balochi, Pashto and Urdu.
This language resource helps humanitarians support affected people, including people facing humanitarian crisis and floods in Pakistan. Many of those in affected areas do not understand Urdu, the country's official language. With over 200 terms related to preventing sexual exploitation and abuse (PSEA) in 37 languages total, this glossary can help reach communities who lack the information they need to access assistance and avoid further harm.
We collaborated with Social Development Direct and the Resource and Support hub to define and include locally accepted terminology, so individuals can understand their rights and seek help without feeling disrespected. The glossary helps local interpreters know which terms to use, and better understand what people are saying about their experiences. Accurate, consistant and standard translations that are appropriate to context mean the glossary can help organizations avoid confusion and stigma, and communicate more effectively on PSEA with both communities and their own staff. 
Report: Finding the right words
This report summarizes the findings of PSEAH terminology testing in Dohuk (Badini) and Kirkuk (Sorani), Iraq. As part of the glossary development, CLEAR Global and IOM Iraq conducted focus group discussions to test people's comprehension of sensitive and potentially confusing PSEAH-related terms.
Blog: 208 terms, 29 languages, introducing the PSEA Glossary
Knowing which words to use isn't straightforward, especially when communicating across cultures and about sensitive or traumatic issues. A new multilingual glossary of PSEA terminology initially in 29 languages aims to help.
Your input and feedback can help us make this resource as accessible and useful as possible.