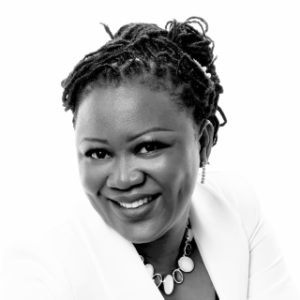 Board member

Oluwatoyin is a dynamic business leader with over 15 years diverse and progressive experience in the emerging markets (Africa and Middle East), serving across Technology/IT, Global Consulting, and Energy (Oil and Gas) sectors. She started her career as a legacy auditor with PriceWaterhouseCoopers (PWC) and she is currently the Chief Financial Officer, IBM East Africa, where she provides financial leadership for IBM's East African Business. Oluwatoyin is a Chartered Accountant and a Fellow of the Institute of Chartered Accountants of Nigeria (ICAN), and an Associate Chartered Tax Practitioner, Chartered Institute of Taxation of Nigeria (CITN).
Follow Oluwatoyin Adejumo on LinkedIn.
We outgrew our name.
CLEAR Global used to be called Translators without Borders. We've grown fast over the last five years, and that name no longer reflects all we do—but it still exists as our largest division and the core of our operation.
Visit the TWB website here.