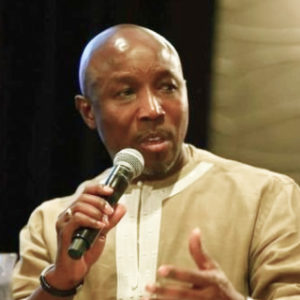 Board member

Magnus is the Founder & CEO of Xuberance Global Impact Solutions, an Irish based organization that provides Executive and Business Coaching, Motivational Speaking and Corporate Training in Transformational Leadership Development (using The John Maxwell Methods of Leadership). He is a Visiting Scholar in Global Health and Social Medicine at Harvard Medical School, Fellow of the Institute of Coaching, Mclean/Harvard Medical School, Fellow of the Institute of Leadership and Management (UK) and a Certified Executive Director with John Maxwell Team, Keynote Speaker, Trainer, Coach and DISC Behavior Analysis Consultant. Magnus has over three decades of executive leadership experience in education, global health, digital health, and strategic health workforce development. Until recently, he was the Founding Executive Director of the Community Health Academy. Prior to that, he worked for seven years at World Vision Ireland, serving as the Director of Global Health, Strategic Partnerships, and Innovation and as the Deputy CEO/Director of Programs and Strategy. He led World Vision's involvement in the Johnson & Johnson/Janssen Ebola Vaccine trial, which included community engagement, social mobilization and overseeing the deployment of technology that was critical for success of the clinical trial. He has also held several senior management positions in the National Health Service in the UK and the Health Service Executive in Ireland, where he served as Project Manager for Postgraduate Education and subsequently as the Director for the Regional Centre of Nursing/Midwifery Education at the University Hospital in Galway. Magnus holds a Bachelor of Science degree in Agricultural Education (University of Sierra Leone), Postgraduate Diploma in Management Studies from Kingston Business School (Kingston University, UK), Master of Arts in Health Service Policy and Management (Brunel University, UK), and a Master of Health Science (Hons) in Health Services Research (National University of Ireland).
Follow Magnus Conteh on LinkedIn.
We outgrew our name.
CLEAR Global used to be called Translators without Borders. We've grown fast over the last five years, and that name no longer reflects all we do—but it still exists as our largest division and the core of our operation.
Visit the TWB website here.