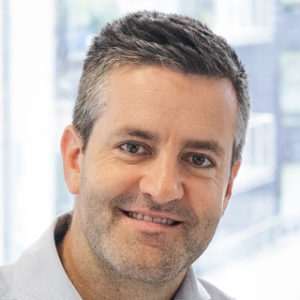 Treasurer
John is Chief Commercial Officer at InterFlora Group. He is a transformative business leader with a track record of building teams, driving business growth and using technology to create a great user experience. Prior to Interflora, he led business units and drove transformation programmes for multinational companies such as Smartbox, Flutter and eBay.
He is passionate about using technology to improve education and empowerment.
John holds degrees in Engineering and Microelectronics as well as an MBA. He recently joined the Board of TWBI as Treasurer, and serves as a non-executive director of a number of organizations.
Follow John McElligott on LinkedIn.
We outgrew our name.
CLEAR Global used to be called Translators without Borders. We've grown fast over the last five years, and that name no longer reflects all we do—but it still exists as our largest division and the core of our operation.
Visit the TWB website here.