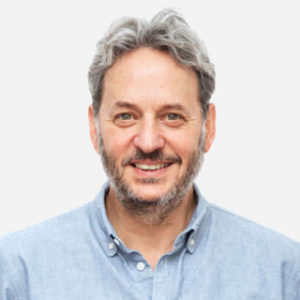 Board member

Doug is a displaced Yank who started his career at Ogilvy & Mather, New York. Soap and fabric softener bored him rigid so he jumped ship to specialize in B2B. Doug is an annoyingly ubiquitous speaker at marketing events and a prolific writer on all things marketing, content, tech, strategy and creativity. His answer to why he's spent so many years doing B2B (and loving it) is summarized in a quick slideshare called The Search for Meaning in B2B. Other stuff he's proud of include Crap, Insane Honesty, A Stakeholder Through the Heart and, mostly, this amazing place full of these smart, talented, committed and really nice people. Doug is a copywriter at heart, but with a secret jones for analytics. And Lagavulin.
Follow Doug Kessler on LinkedIn.
We outgrew our name.
CLEAR Global used to be called Translators without Borders. We've grown fast over the last five years, and that name no longer reflects all we do—but it still exists as our largest division and the core of our operation.
Visit the TWB website here.