People who speak marginalized languages urgently need your support.
Four billion people are currently excluded from vital conversations. Donate to help create a world where everyone can get vital information and be heard, whatever language they speak.
words translated by our community to help people get lifesaving information
languages localized so more marginalized people access vital resources and services
partners we've worked with to provide multilingual information and build language tech
people supported to participate in important conversations in their language
Billions of us have digital conversations every day. We rely on the internet to answer our pressing questions and engage in fast-moving conversations in the internet's most common languages like English, Chinese, and Spanish.
Yet, over four billion people still can't access the basic human right to get and share reliable information – because little or nothing is available in their language. Your donation helps us develop language resources and tools to help people who have fled their homes, who are facing a crisis or natural disaster, get lifesaving information and be heard.
Powered by our Translators without Borders community, CLEAR Global promotes global conversations, and listening to people, whatever language they speak.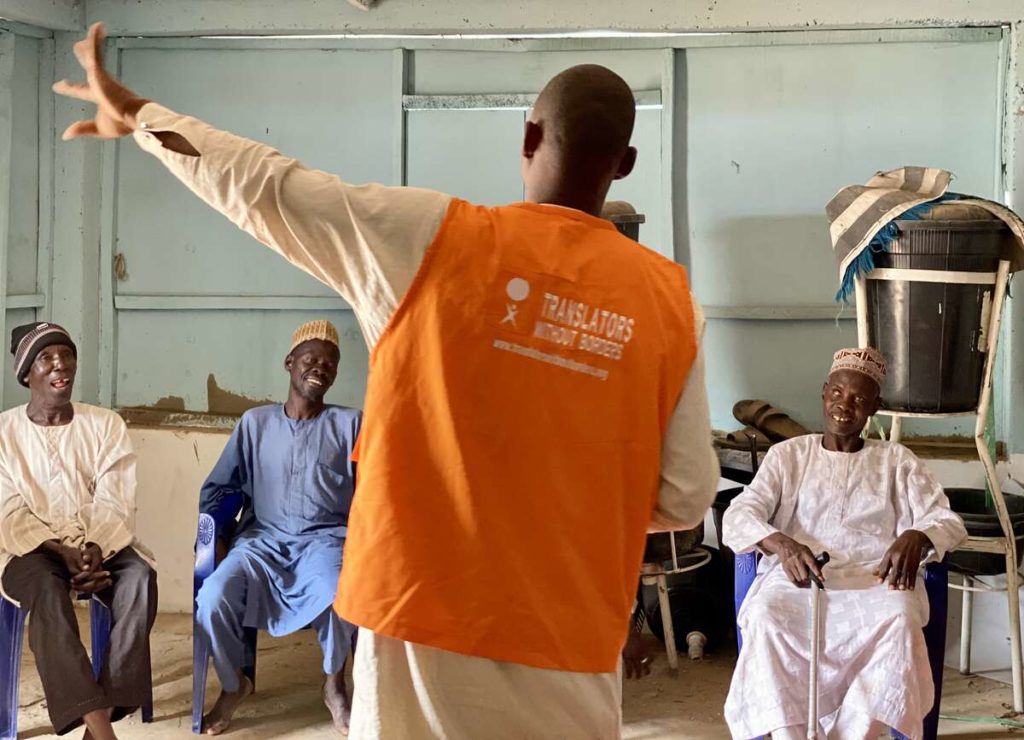 The CLEAR Global team leverages decades of international humanitarian experience  to prioritize language and translation in humanitarian crises worldwide. We harness the power of language technology, and create solutions to help close the digital language divide. We're developing multilingual chatbots, voice-enabled information kiosks, language maps, and other data-based tools to drive a global shift in communication, putting people's needs first. 
In 2022 alone:
We partnered with over 45 organizations to help people affected by war in Ukraine get vital information in their languages,

We relaunched

Shehu, a chatbot

enabling people in northeast Nigeria get answers to their COVID-19 questions in Hausa and Kanuri

And we designed an AI-powered information kiosk to help people learn about sustainable farming in Bihar, India.
Help grow our Four Billion Conversations movement
Be an advocate for making the most marginalized voices heard. We want to include four billion people in important global conversations that affect them.
Donate to CLEAR Global today (USD).
Your support is essential. Help create communications solutions that work for everybody, whatever language they speak.
Learn more and spread the word: #4BillionConversations #4BC
We outgrew our name.
CLEAR Global used to be called Translators without Borders. We've grown fast over the last five years, and that name no longer reflects all we do—but it still exists as our largest division and the core of our operation.
Visit the TWB website here.