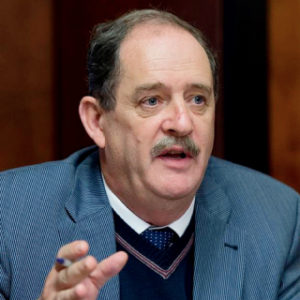 Board member

Dermot Carty has had a long and distinguished career in international development. Working initially for Irish Aid and then UNICEF, he has been an active advocate for the realisation of child rights. He has influenced decision-making at the policy and grassroots levels to overcome the obstacles of poverty, violence, disease and discrimination that prevent children from having the best start in life. Over the years, Dermot has held a number of positions, based in Zambia, Mozambique, Sudan, Afghanistan, Liberia, Indonesia and, finally, as Deputy Director of Emergency Programmes for UNICEF. He now lives in Ireland, enjoying his family, and keeping busy doing consultancies.
We outgrew our name.
CLEAR Global used to be called Translators without Borders. We've grown fast over the last five years, and that name no longer reflects all we do—but it still exists as our largest division and the core of our operation.
Visit the TWB website here.