Crisis language map: Cyclone Kenneth in Cabo Delgado, Mozambique
Cyclone Kenneth hit the northern part of the country on 25 April 2019, the strongest storm in Mozambique's recorded history and the second in five weeks. Strong winds, rainfall, landslides, and flooding are expected at the time of writing, endangering lives and livelihoods.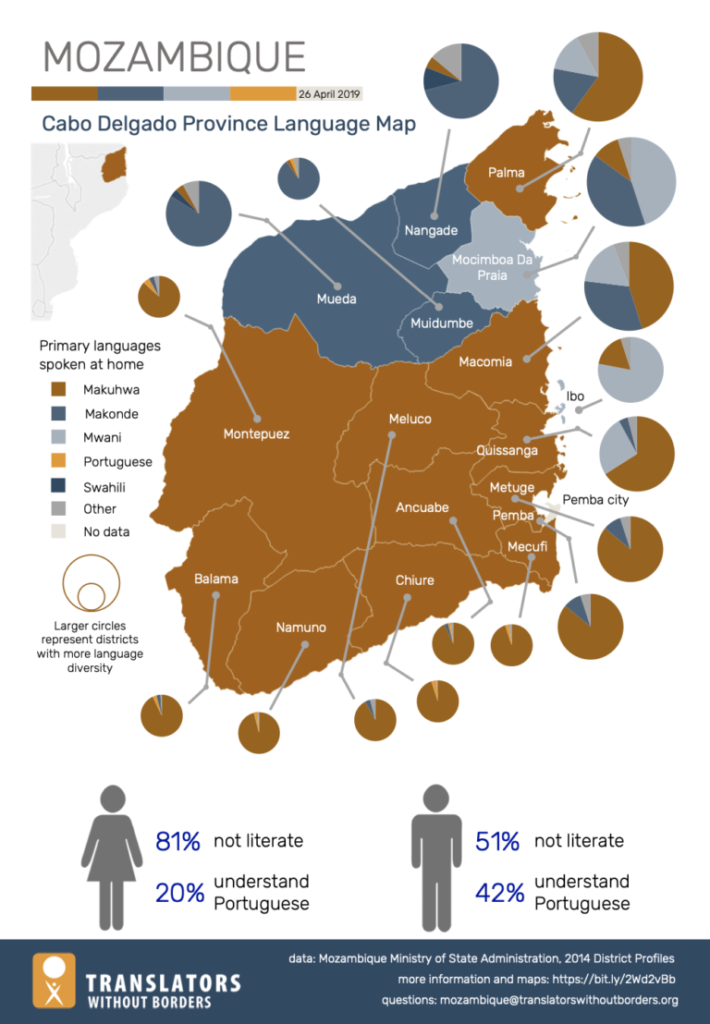 In the wake of Cyclone Kenneth, people affected need to obtain critical information and communicate their needs in a language and format that is accessible to them.
In Cabo Delgado, the province most affected, less than half the population understand Portuguese, Mozambique's official language. Makuhwa, Makonde, and Mwani are the main languages people speak at home.
Literacy rates are also low, especially for women. Audio communication channels will be important if the response is to reach and hear from all sections of the community.
To alleviate suffering and contribute to rapid recovery, it is important to get life-saving information to people quickly, in their own language. To ensure understanding among less educated individuals and second-language speakers, communication should be short, simple, and clearly illustrated. People are more likely to understand information written in plain language, supplemented with pictures.
To learn more about Translators without Borders' work in crisis response, and to get support for your program, email us.