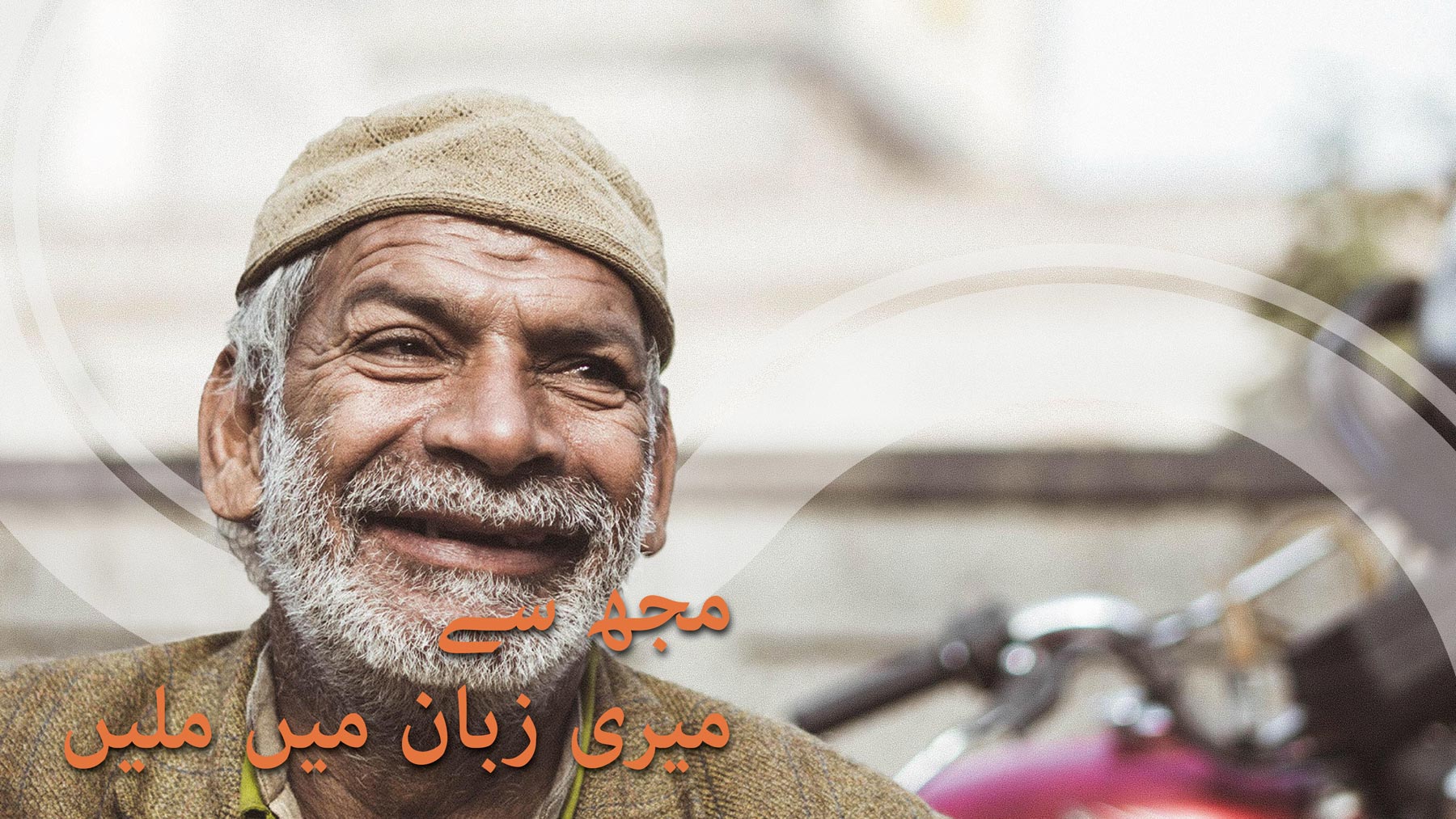 "Meet me in my language" means giving more people the opportunity to access the information they need and understand. It means improving global communication to tackle challenges that concern us all – wherever we are, whatever language we speak.
Donate today to help people
get vital information and be heard,
connect and talk to each other,
live better, more informed, and healthier lives
– whatever language they speak.
Language is part of our identity, culture, and heritage. It impacts the way we see and interact with the world. It helps us communicate with each other, build relationships, and explore our surroundings.
Language lets us experience new things, access information and opportunities – but how much, depends on the language we speak.
Four billion people in this world speak a marginalized language – a language that's not supported by digital communication channels as much as other languages, such as English.
This digital divide creates a gap between people.
Imagine if we could all interact, regardless of our language. If we could learn about each other's culture, secrets to better health, and life experiences. How much we could all benefit – and work together to create a better world, for everyone, whatever language we speak.
Now it's time to encourage connection. Let's work together and enable more people to access support and engage in the conversations that matter to them. Let's meet more people in their language. 
Together, we can help:
We can do all of this with the power of language technology. Help us. Donate today.
"Meet me in my language."
Donate now to help people who speak marginalized languages.
We're on our way to raising $125,000!
We outgrew our name.
CLEAR Global used to be called Translators without Borders. We've grown fast over the last five years, and that name no longer reflects all we do—but it still exists as our largest division and the core of our operation.
Visit the TWB website here.