May 2021
Announcing CLEAR Global and a new role for TWB
We are excited to announce the launch of CLEAR Global, building on the expertise and track record of Translators without Borders.
CLEAR stands for Community, Language, Engagement, Accountability, Reach – and is recognition of a significant broadening of our ambition to help people get vital information, and be heard, whatever language they speak. Our focus will be on establishing two-way communication with people so they can have the same kind of access to global and local conversations that we all take for granted.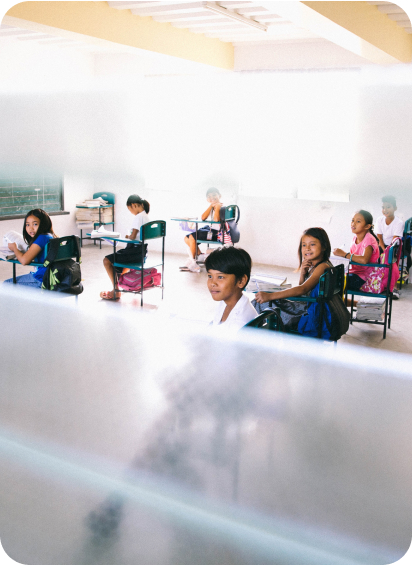 Our organization and the breadth of the work we do has expanded to live up to the ambition of our mission since Aimee Ansari joined as our first Executive Director five years ago. We've matured as an organization and have re-worked our mission.

Over the years TWB has built a strong reputation for collecting actionable insights on language and communication. These insights extend beyond translation to encompass all the aspects of providing equal access to information. We are proud of our track record in helping our partners design comprehensive strategies to communicate better – including the use of radio, visual design and social media monitoring. As CLEAR Global, we'll advocate more strongly for the need to take genuine engagement with communities seriously.

As CLEAR Global we will conduct rigorous and innovative research to make sure we are truly listening to people and providing the information they actually need and want. This will help us understand everyone's language and communication needs, and how those needs may be different across literacy levels, age, and gender.

These insights will inform a range of language technology solutions that are multilingual, scalable, and defined by context where they'll be used. Solutions using voice, multilingual conversational AI (beyond chatbots), and machine translation can help us deliver impact at scale.

The move to CLEAR Global represents a statement of our new, broader mission to address the deep inequalities that exist in access to information and a voice in the global conversation.

Please visit clearglobal.org to learn more, and follow CLEAR Global on LinkedIn to become part of our mission to shift global communication.
Please support this important work. Here's how
We outgrew our name.
CLEAR Global used to be called Translators without Borders. We've grown fast over the last five years, and that name no longer reflects all we do—but it still exists as our largest division and the core of our operation.
Visit the TWB website here.